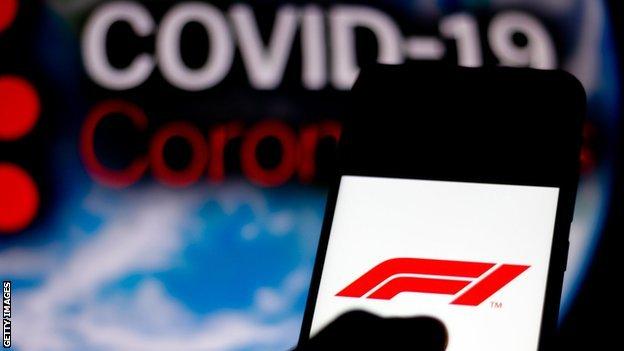 Two Formula 1 personnel have tested positive for coronavirus in the last week.
They are the first positive tests for Covid-19 since a handful of people contracted the virus at the abandoned race in Australia in March.
A statement said: "The affected people have been removed from operations and isolated. Tracing of contacts (has been) completed and isolated."
The people involved had not been at the opening races of the season in Austria.
BBC Sport understands that those involved were not in front-line roles, and nor were they members of any of the 10 teams.
The tests will have no impact on this weekend's Hungarian Grand Prix.
F1 expects a small number of positive tests to become a normality as racing continues through the rest of the year and for the sport to carry on in the face of a small numbers of positive tests, in the same way Premier League football has done.