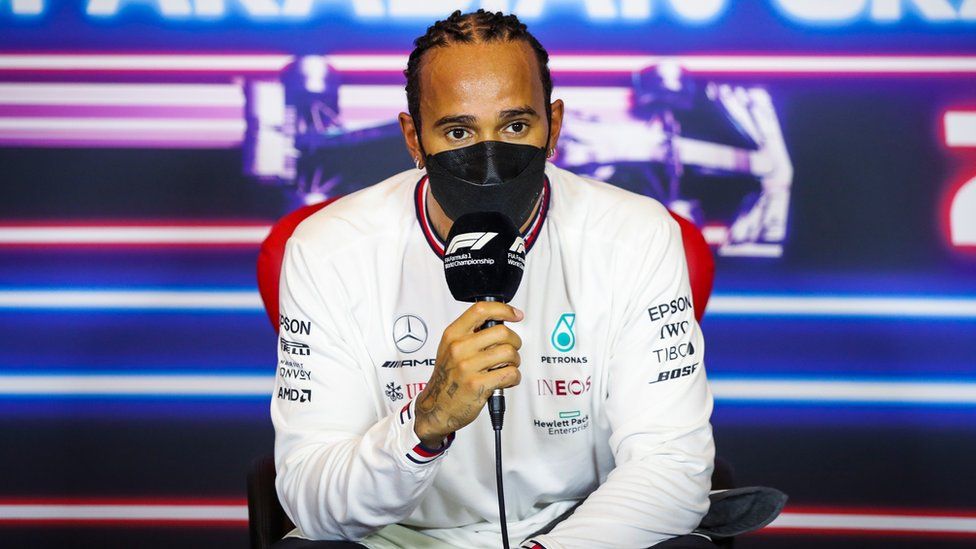 Lewis Hamilton has said a partnership deal between his Formula 1 team Mercedes and Kingspan – an insulation firm linked to Grenfell Tower – is "nothing to do" with him.
The F1 world champion is racing with the team at the Saudi Arabian Grand Prix this weekend.
Kingspan's logo appeared on Hamilton's car for the first time on Saturday.
Speaking at a press conference after the qualifying session for the race, Hamilton said he had nothing to do with the signing of any of the team's sponsors.
He said: "It is really nothing to do with me and I know Toto (Mercedes team principal Toto Wolff) is sorting it."
He added: "Unfortunately my name is associated with it because it has been on my car but whether that remains the same, we will see."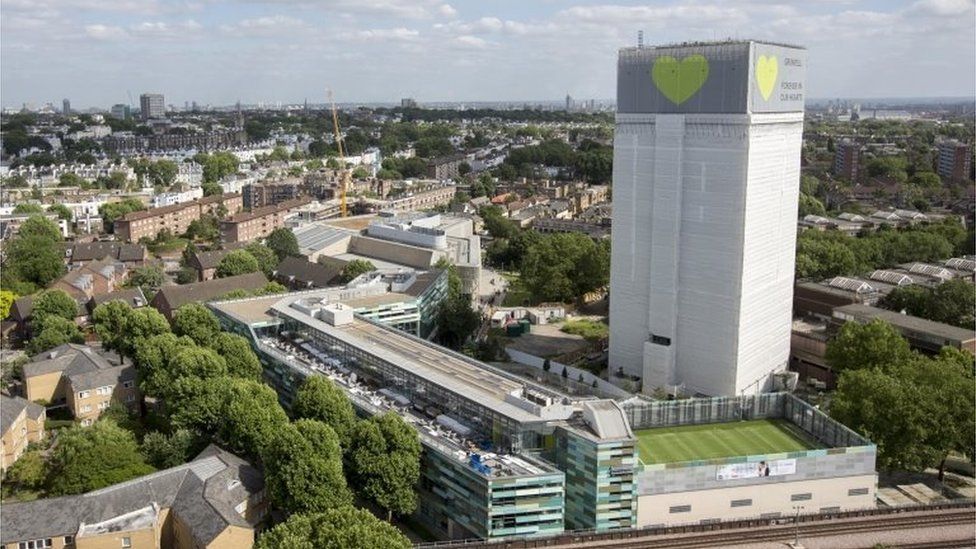 The public inquiry into the Grenfell Tower fire is currently examining how the building was covered in flammable materials, which contributed to the spread of flames that took hold of the tower in June 2017.
Grenfell United, a group of survivors and bereaved families from the fire, this week called the sponsorship "truly shocking" and urged Mercedes to end the deal immediately.
Kingspan's K15 insulation was one of the products installed on Grenfell Tower during its refurbishment. The company said it made up only 5% of the insulation in the block, and was used without its knowledge.
The majority of the insulation used was made by another company.
Kingspan said it played "no role" in the design of the cladding system on Grenfell Tower.
On Saturday, Mr Wolff said Mercedes had "initiated a dialogue with some of the community of bereaved families and survivors of the tragedy to better understand the pain it's caused".
He added that the company would "reach out to Kingspan and come up with the right solution".
Mr Wolf added: "There is a contractual agreement and we want to do the right thing with integrity. And that's why I don't want to comment further at this stage."
This week, Mr Gove called on Mercedes to reconsider the commercial partnership, which he said "threatens to undermine all the good work the company and sport has done".
At the time, Mr Wolff apologised for the "additional hurt" the deal had caused.